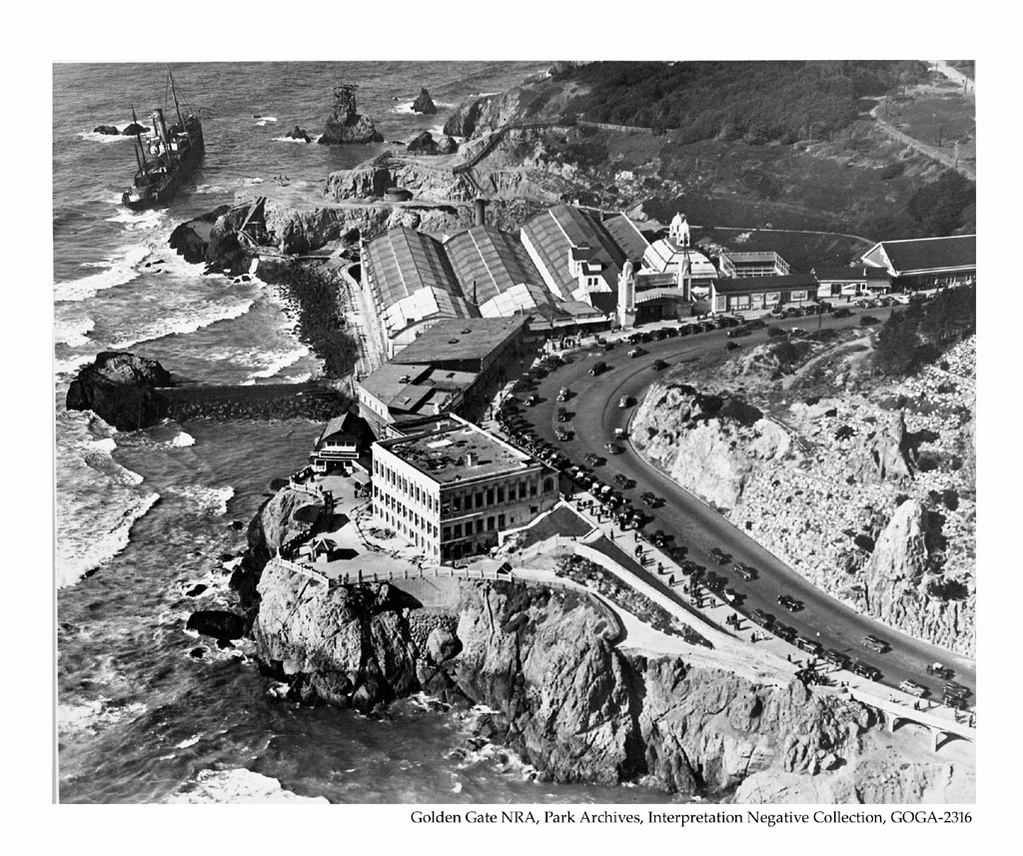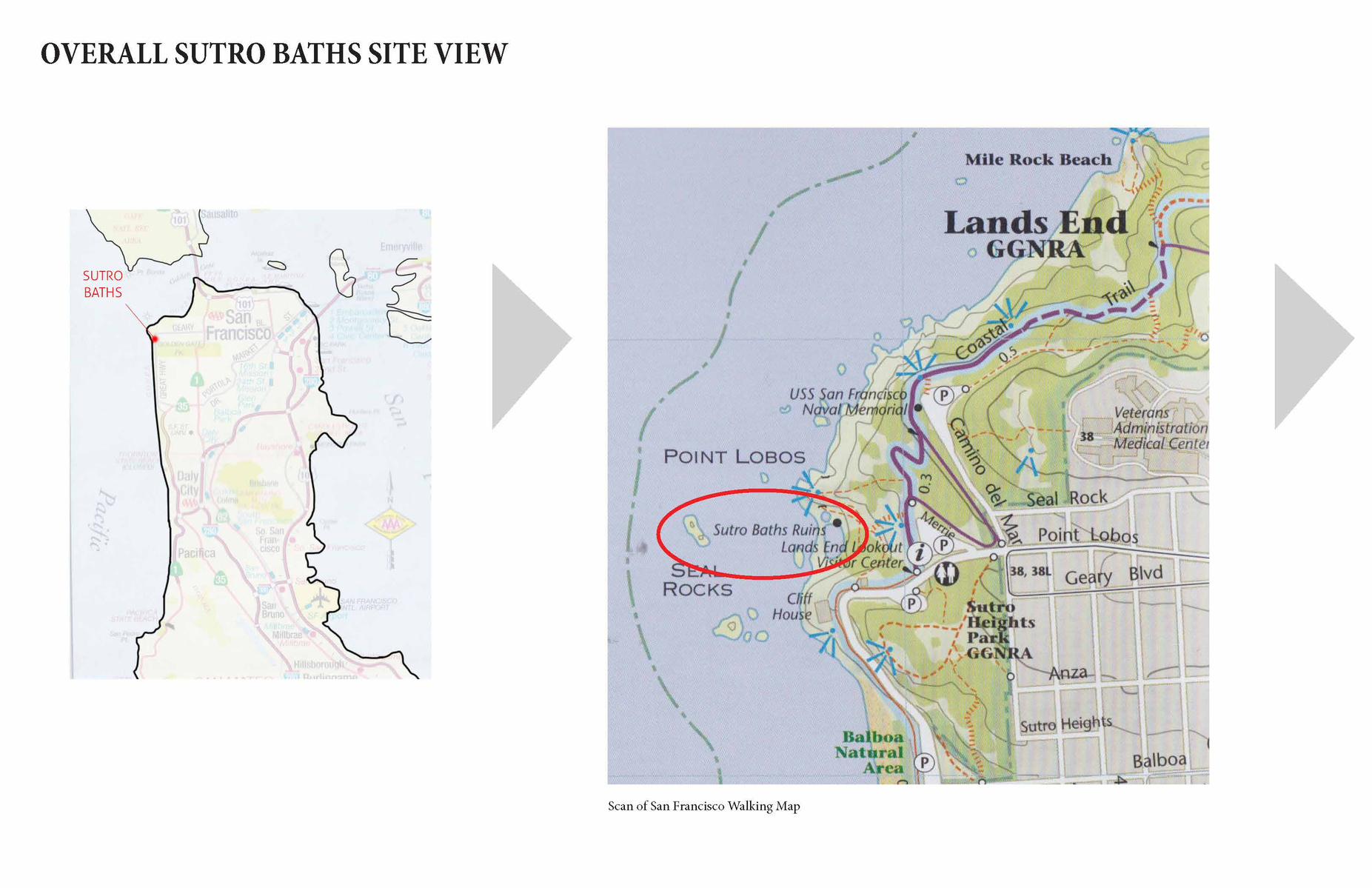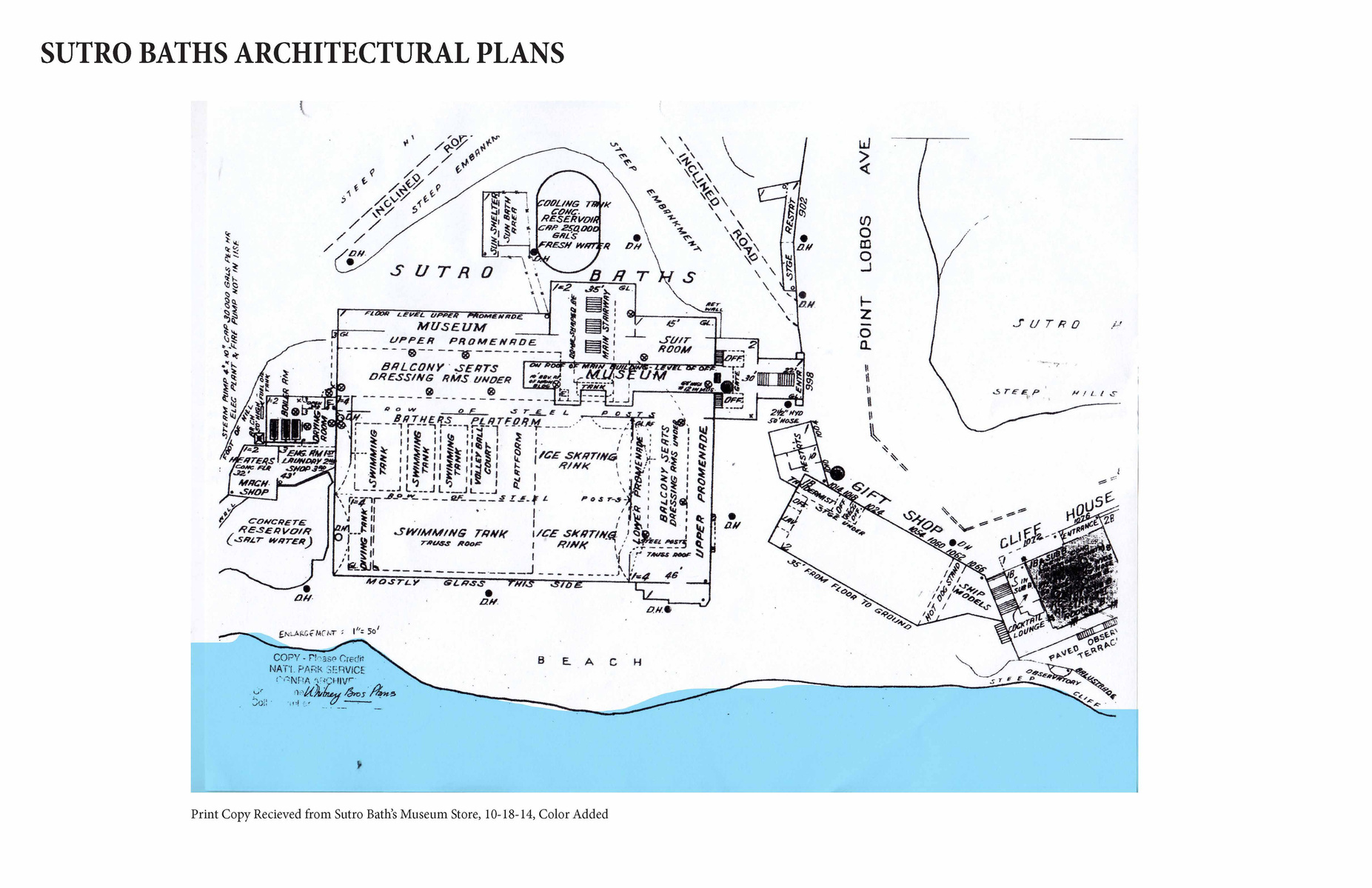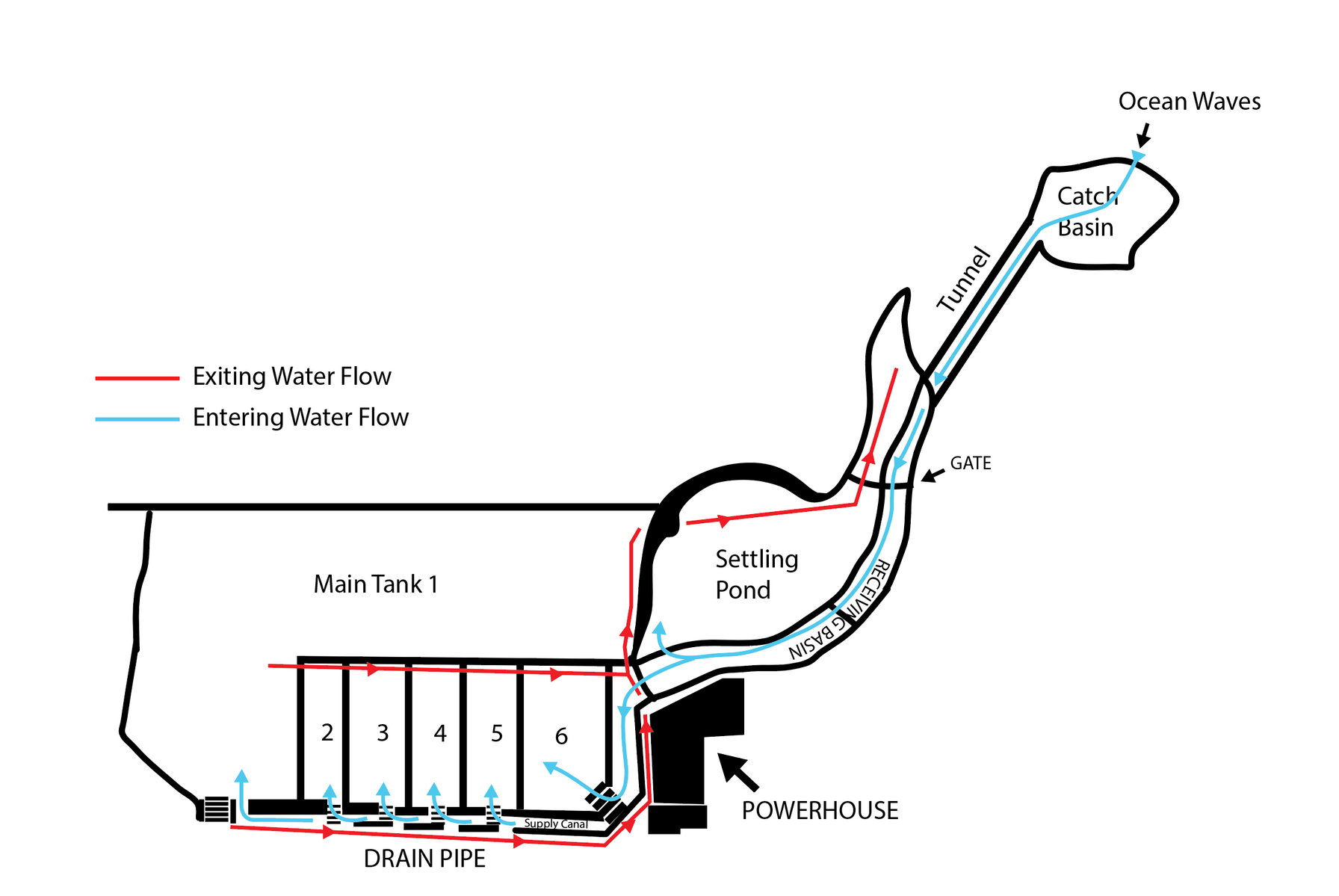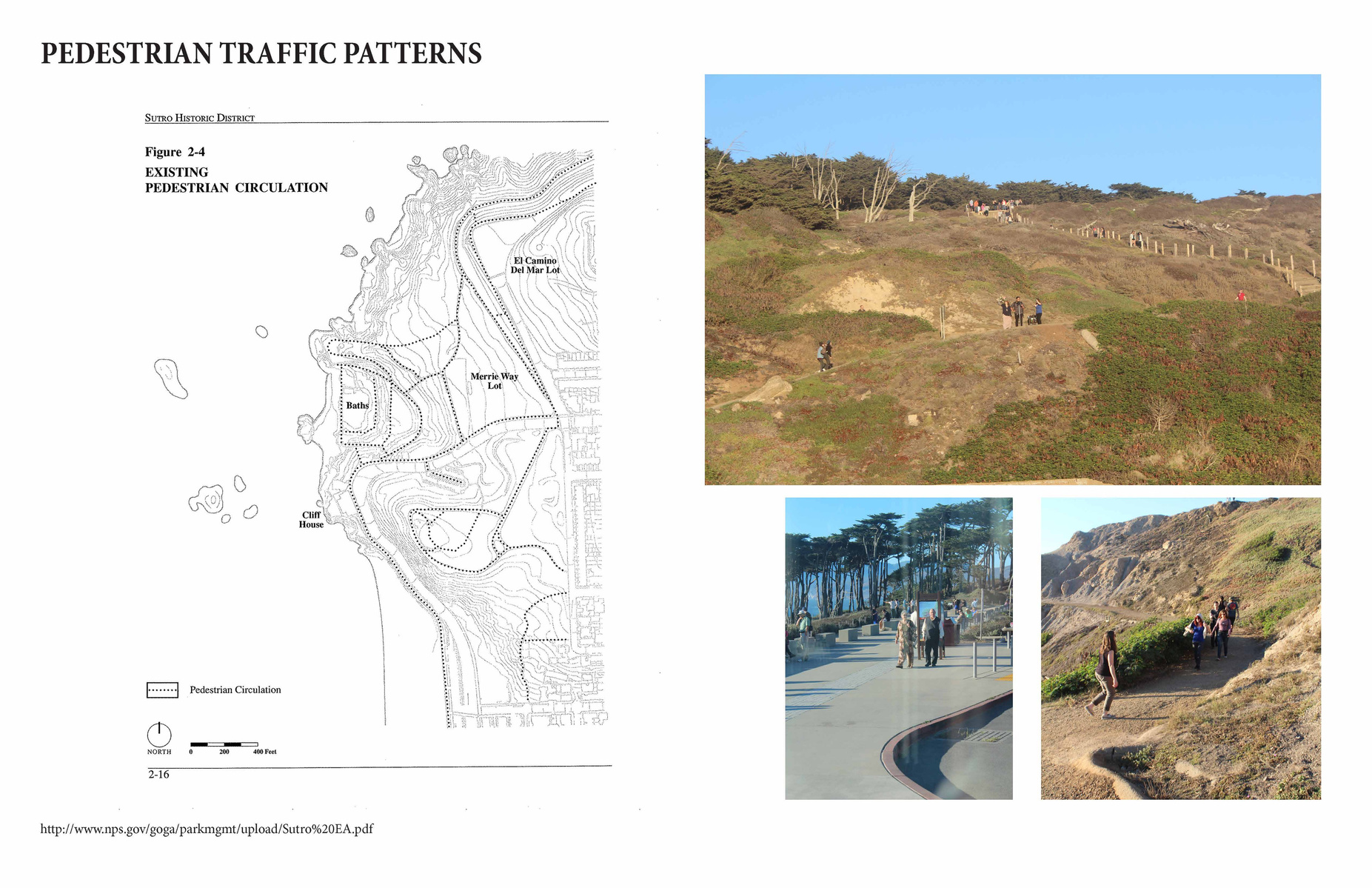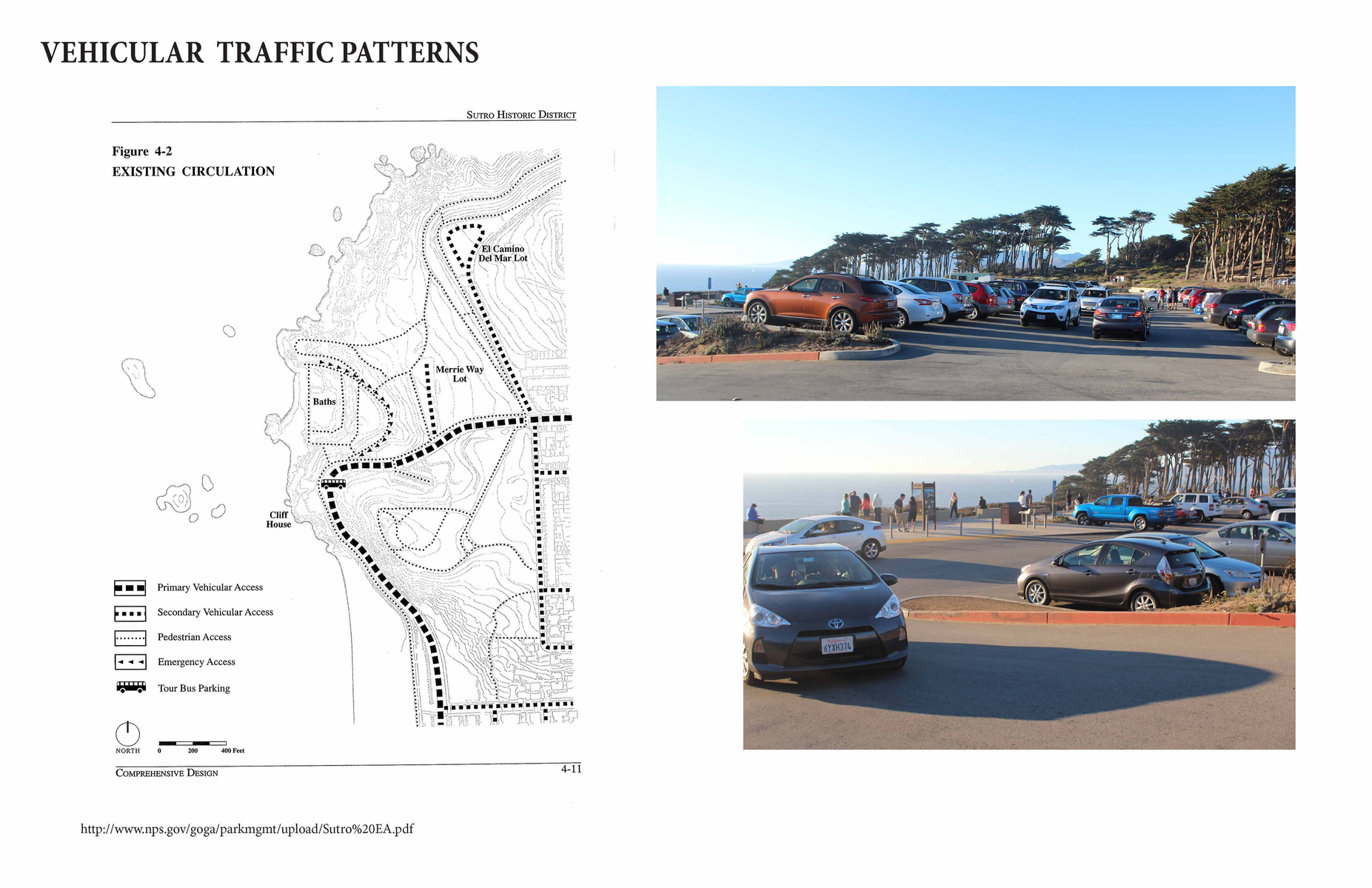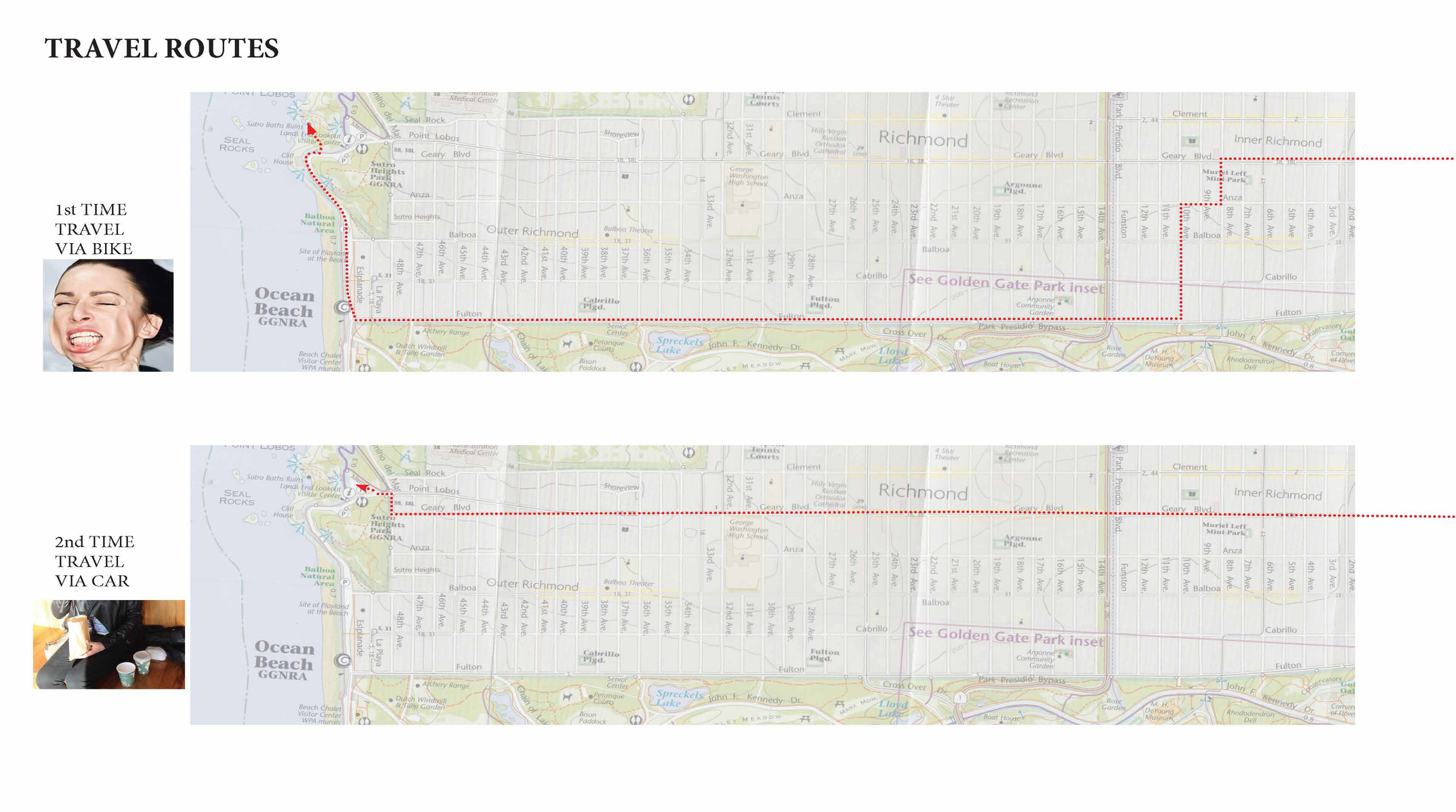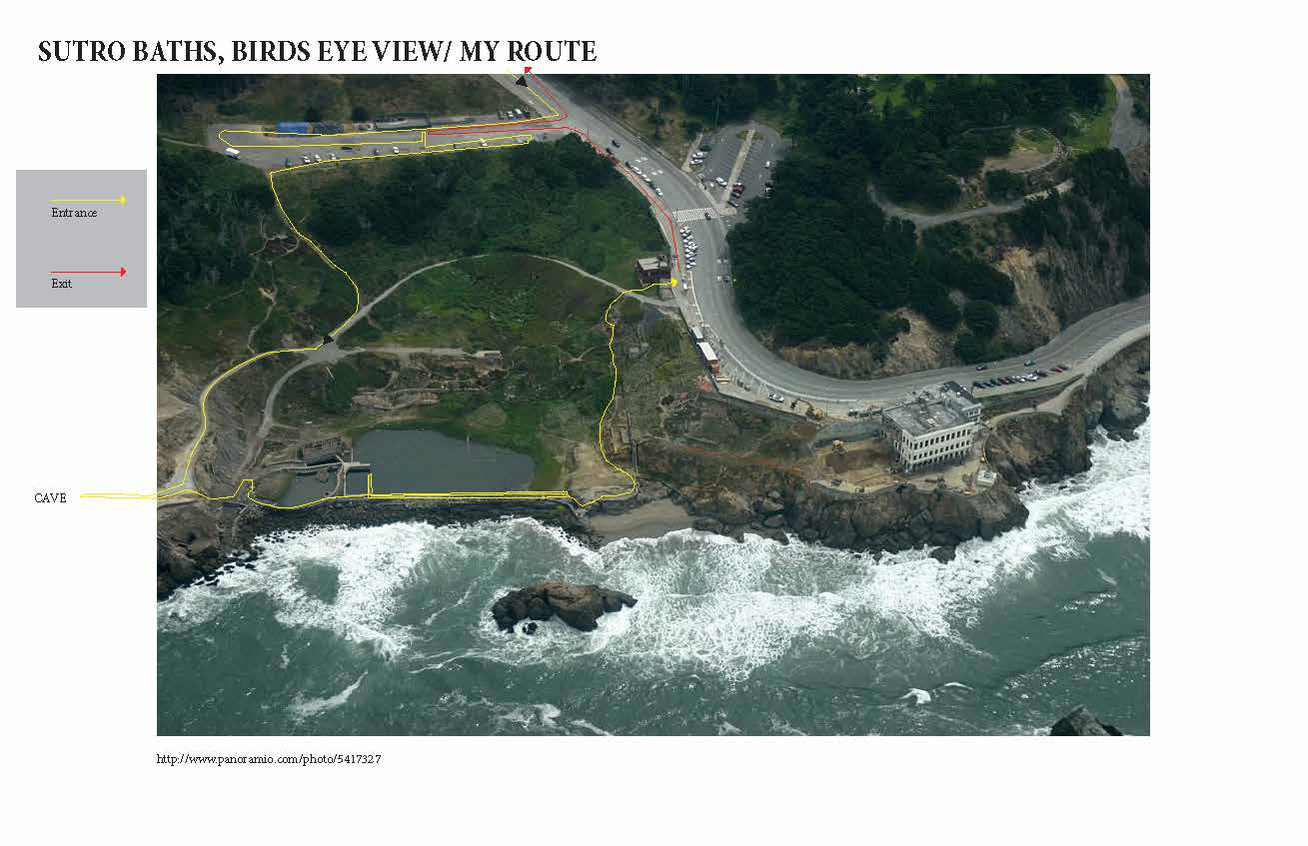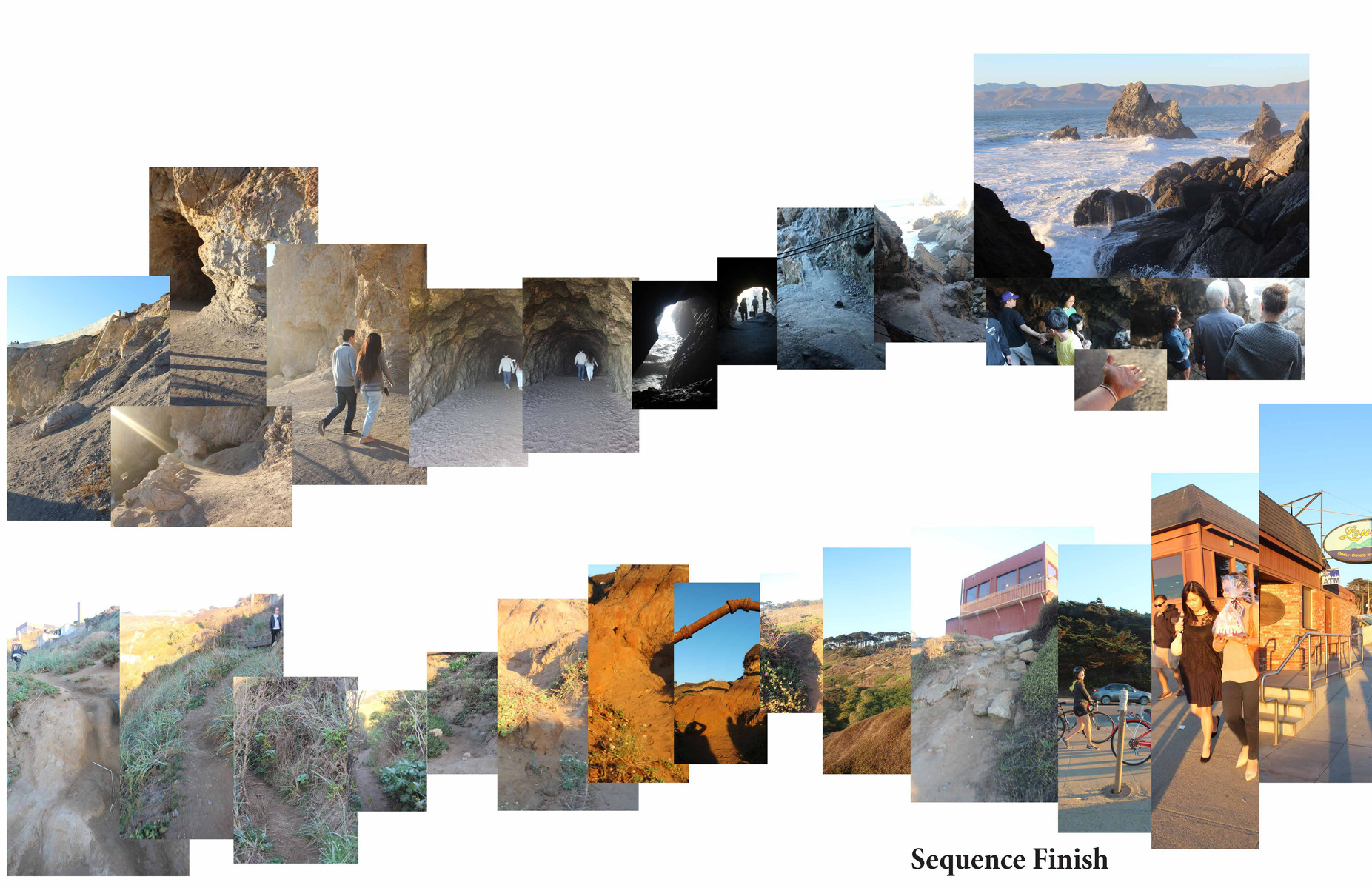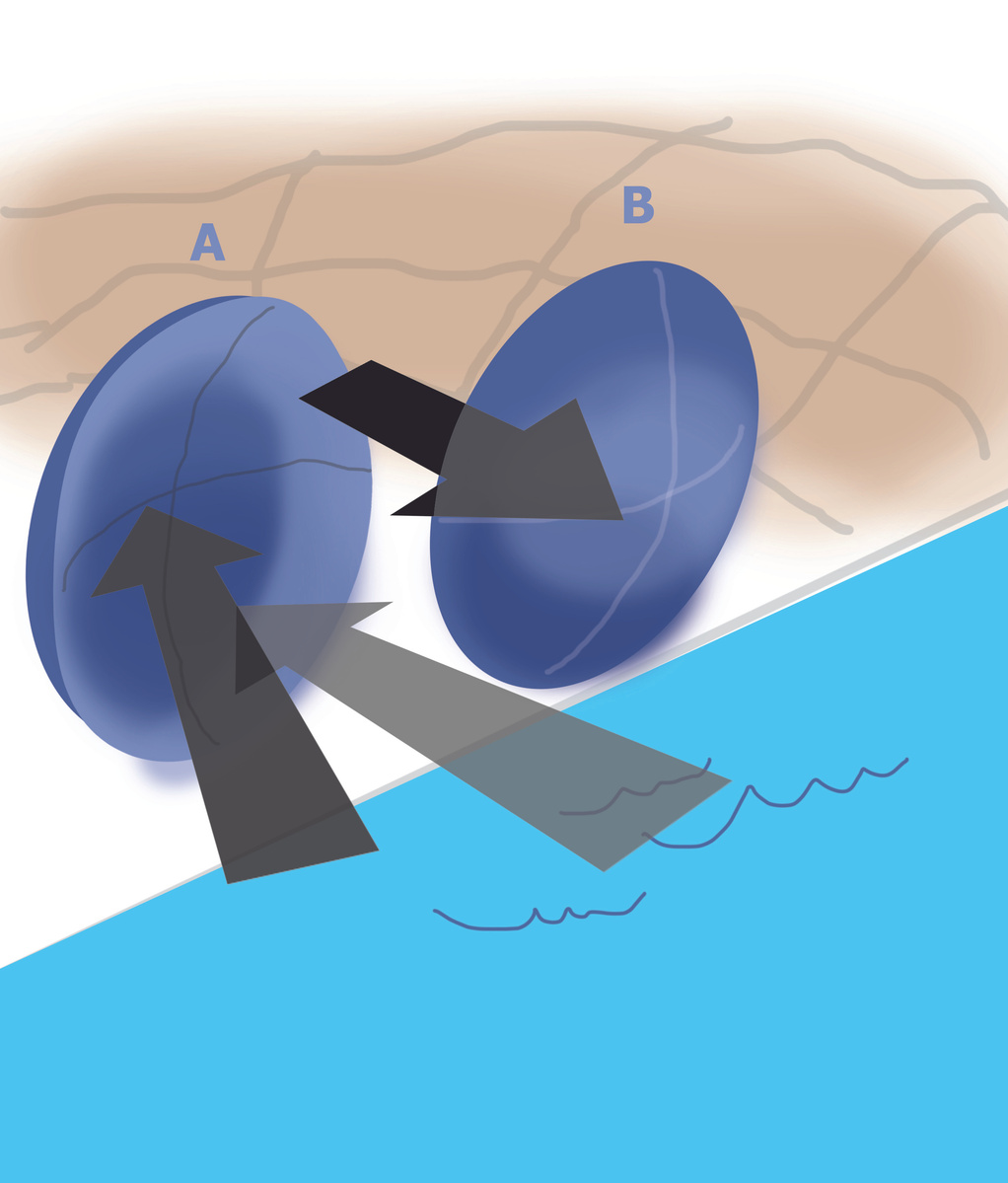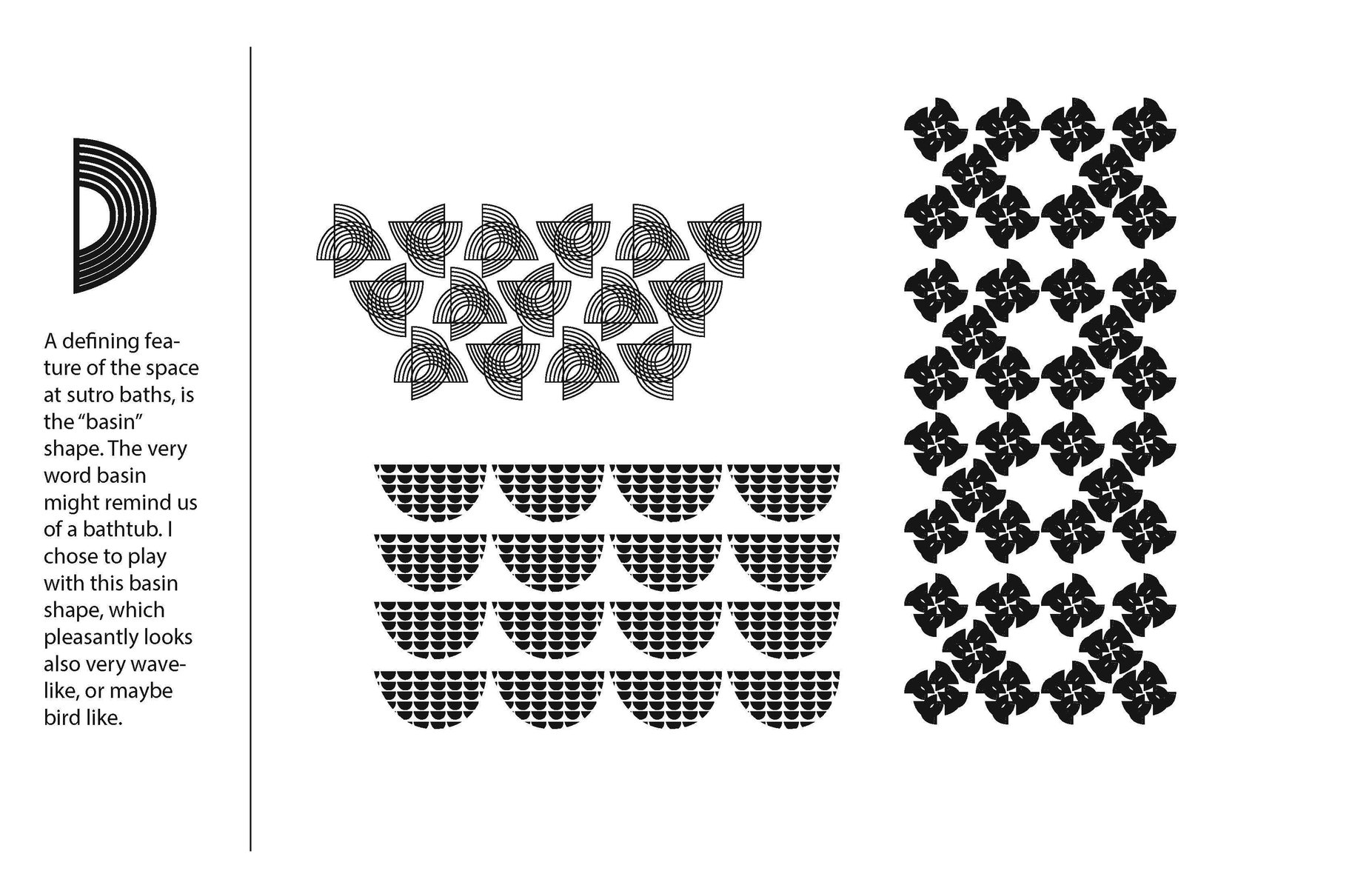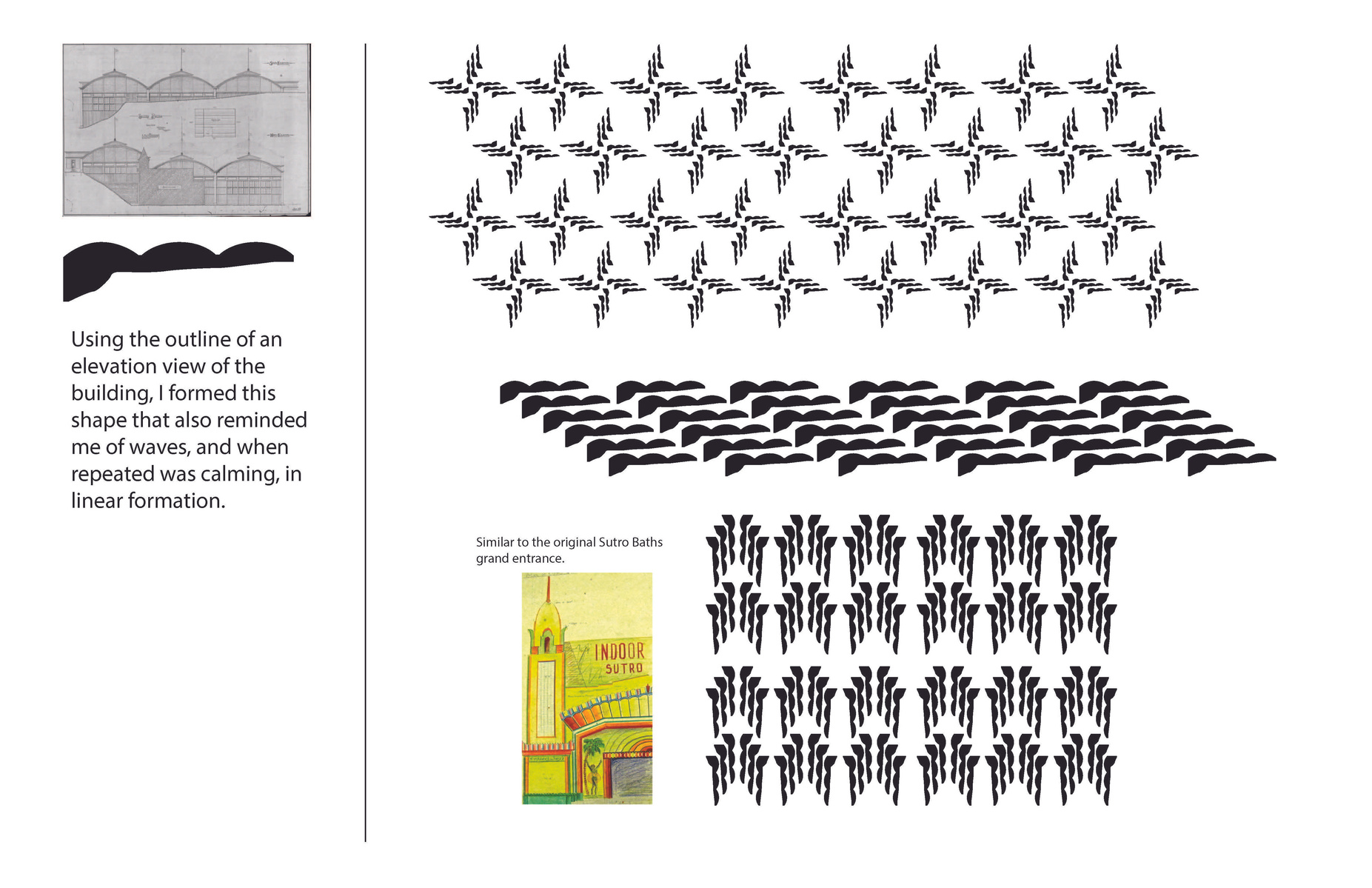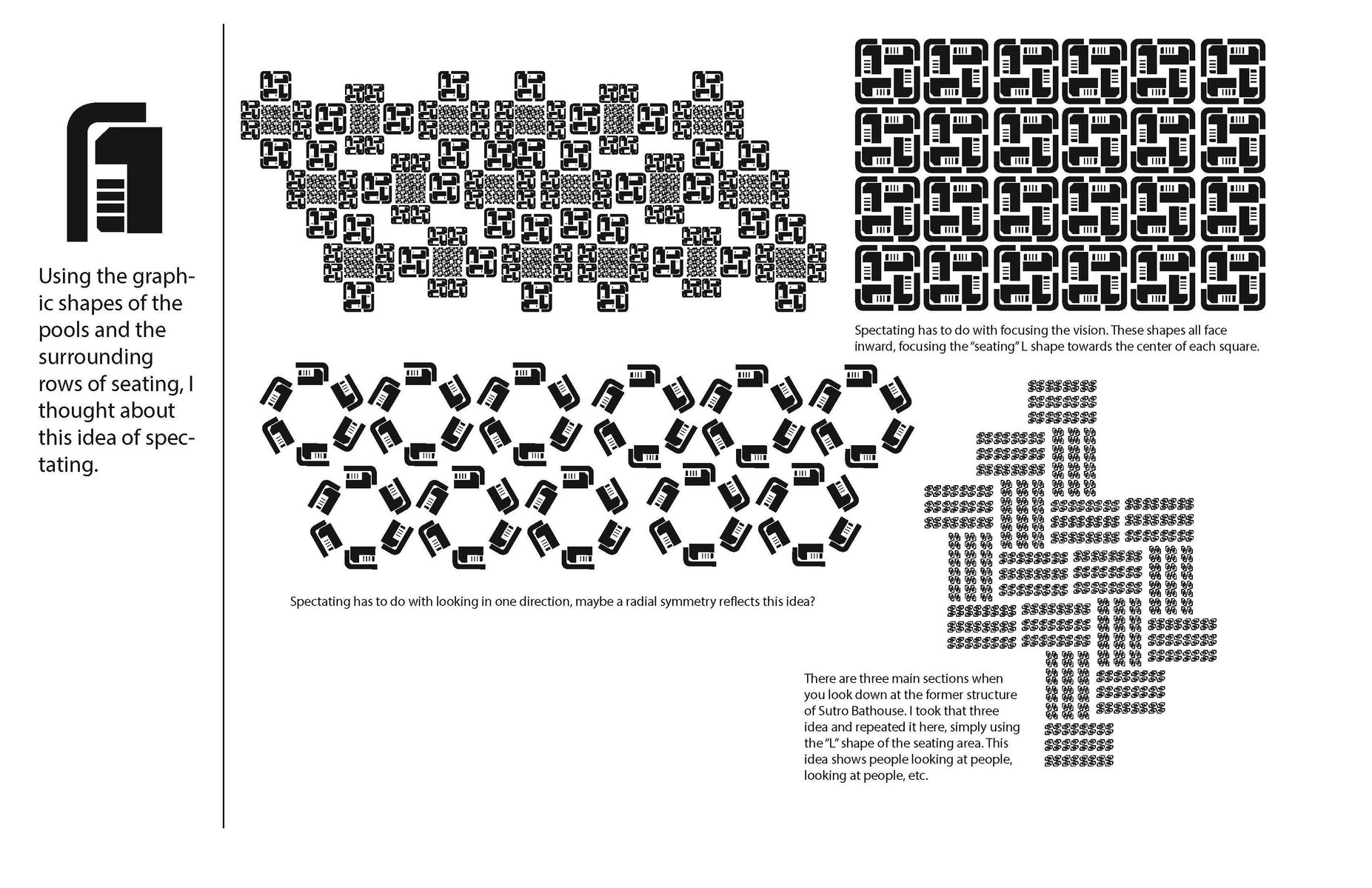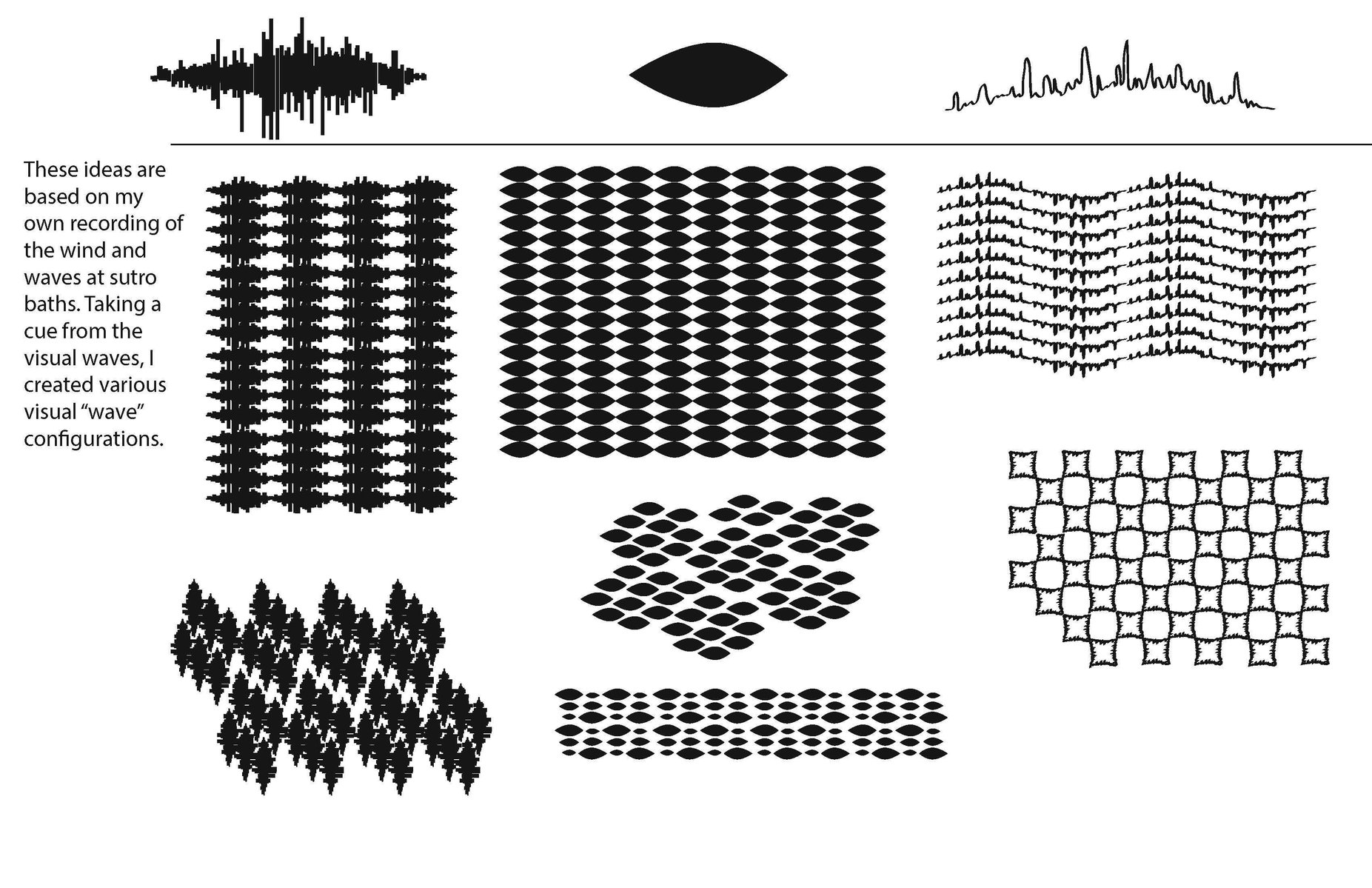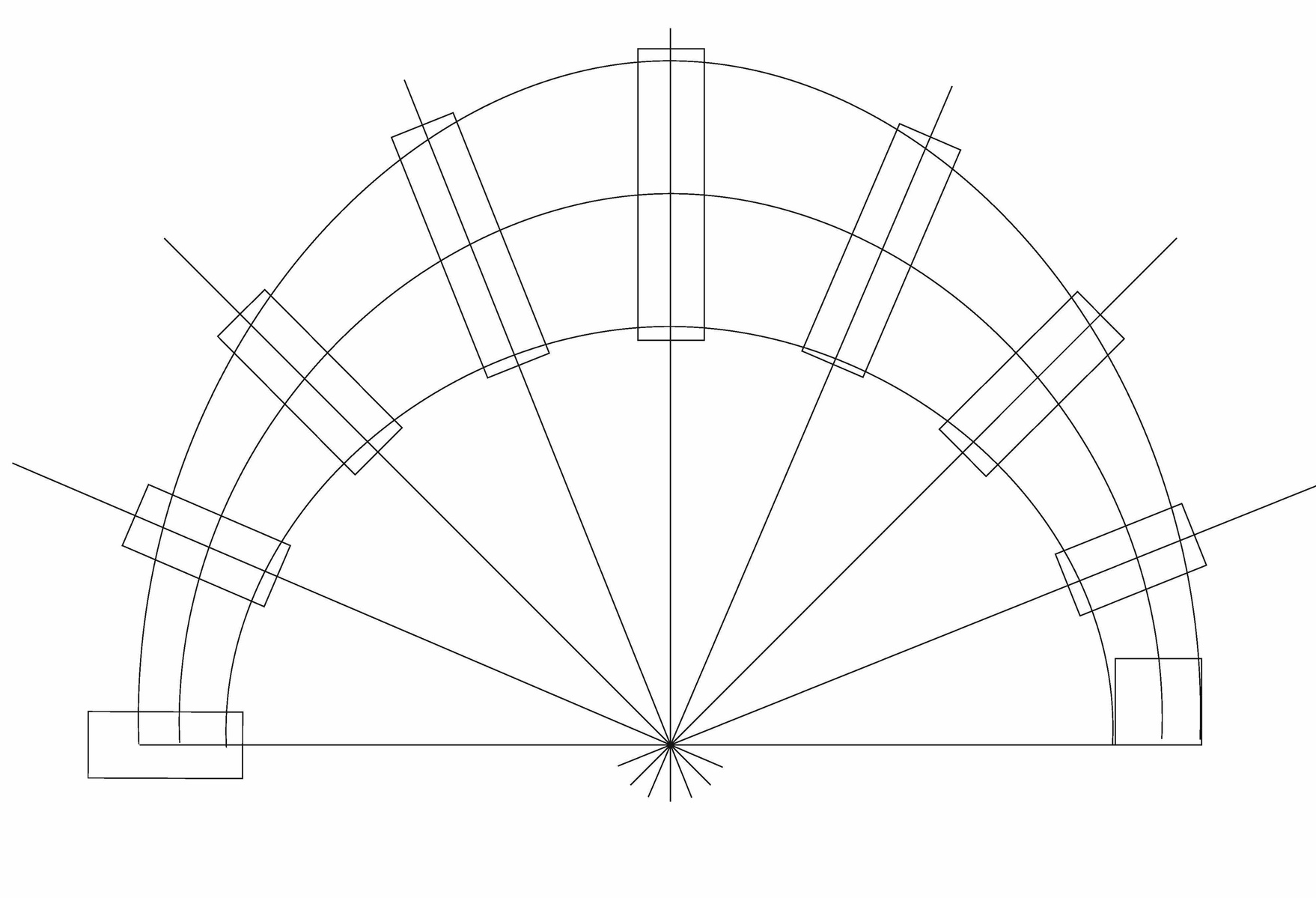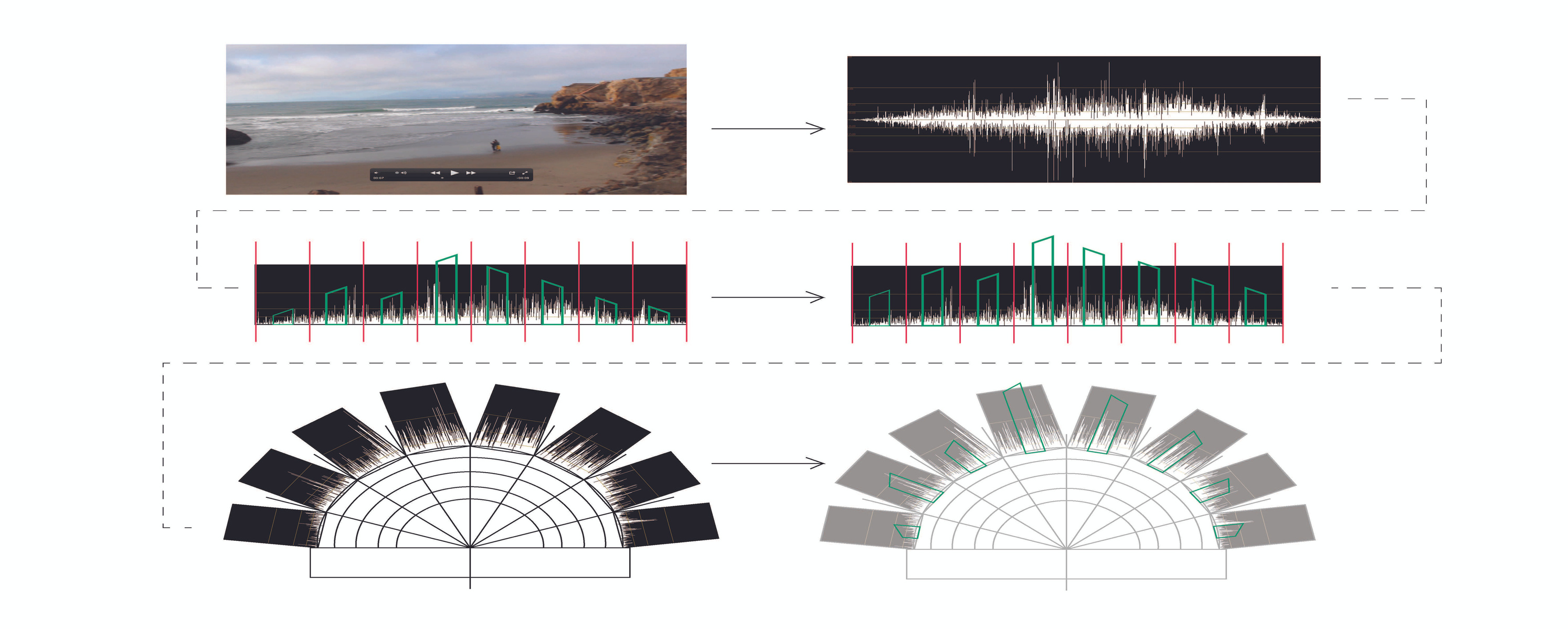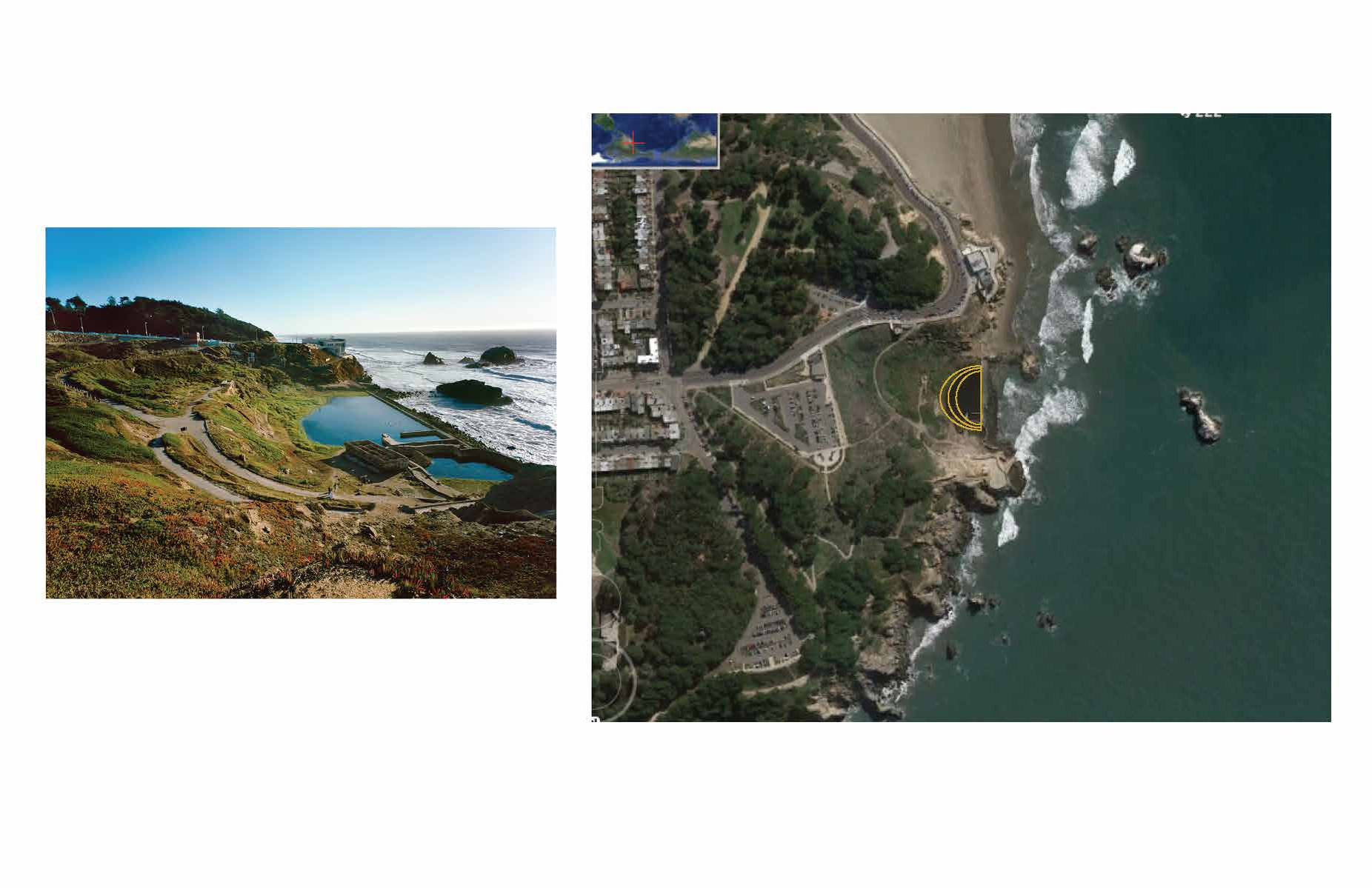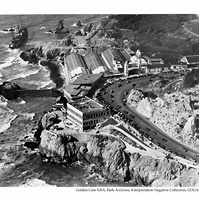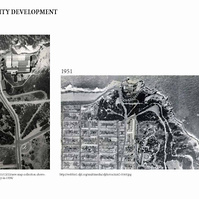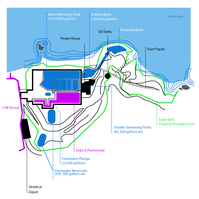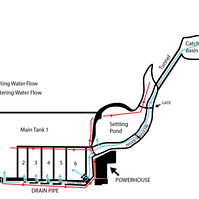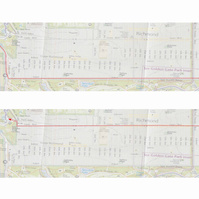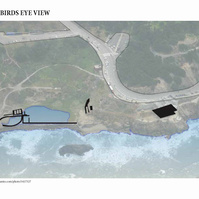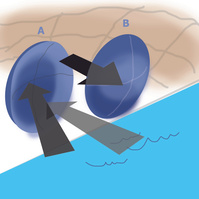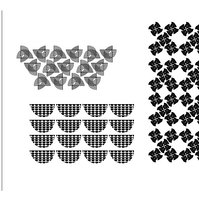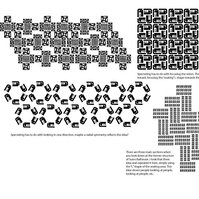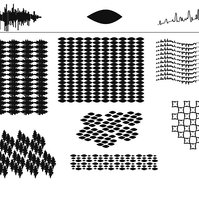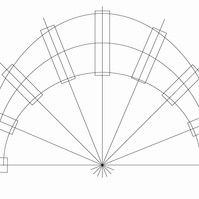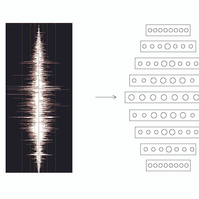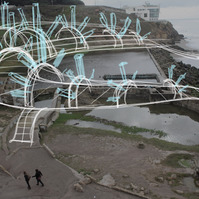 Conceptual Project: Sutro Bath Sound Museum
As a site study project, I spent some time studying the terrain and human behavior patterns around Sutro Bath ruins in San Francisco. As the site is bowl shaped and naturally amplifies the sound of ocean waves, I thought it would be fun to propose a "listening space" situated amongst the existing ruins.
I spent some time standing in various points in the space, recording audio clips of waves crashing. The resulting audio files feature a visual "wave" of volume and distortion. Playing with this visual wave pattern, I proposed a structure that is both a visual and audio representation of waves.